Electronic Protection of Articles (EAS)
Sensorpoint provides EAS systems in the various existing technologies: radio frequency (RF), acoustic magnetic (AM) and electromagnetic (EM); designed to meet the needs of the various market segments and can also be customized according to the requirements of each customer.
Any of the technologies are extremely reliable when implemented in their preferred areas of protection, and the systems can be complemented with metal detection solutions, detection of signal inhibitors (jammers) and people counting.
Our solutions allow the free exposure of articles, keeping them accessible to the public and facilitating the shopping experience while protecting the items from theft. For this, we have a wide range of labels (rigid or adhesive) and accessories, according to the specific needs of each client.
Benefits of the electronic protection system of articles:
- Visible, hidden or discrete detection systems that integrate in any type of "design" and store, need for protection and budget;
- Exceptional reliability and performance in label detection, with different output widths, deactivation and label highlighting solutions;
- Integration with POS and CCTV systems, to provide you with all the information you need to have your business under control.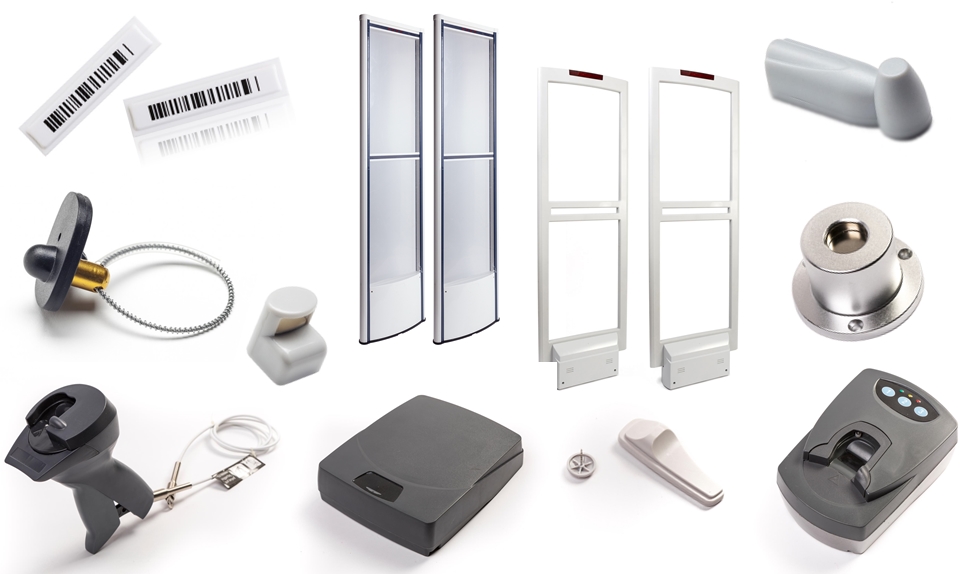 Latest technology ideal for pharmacy, perfumeries and all sorts of stores except libraries.