Sensorpoint has developed several solutions for managing parking lots, providing tools for operators to achieve maximum efficiency and cost savings, as well as provide better customer service.
Operators can maximize the management of the car park and the comfort of the users, thus increasing their flow.
To achieve this overall efficiency, Sensorpoint provides the following tools:
- Guidance system for parking spaces;
- Intelligent LED lighting system;
- Enrollment recognition systems;
- Charging systems for electric vehicles.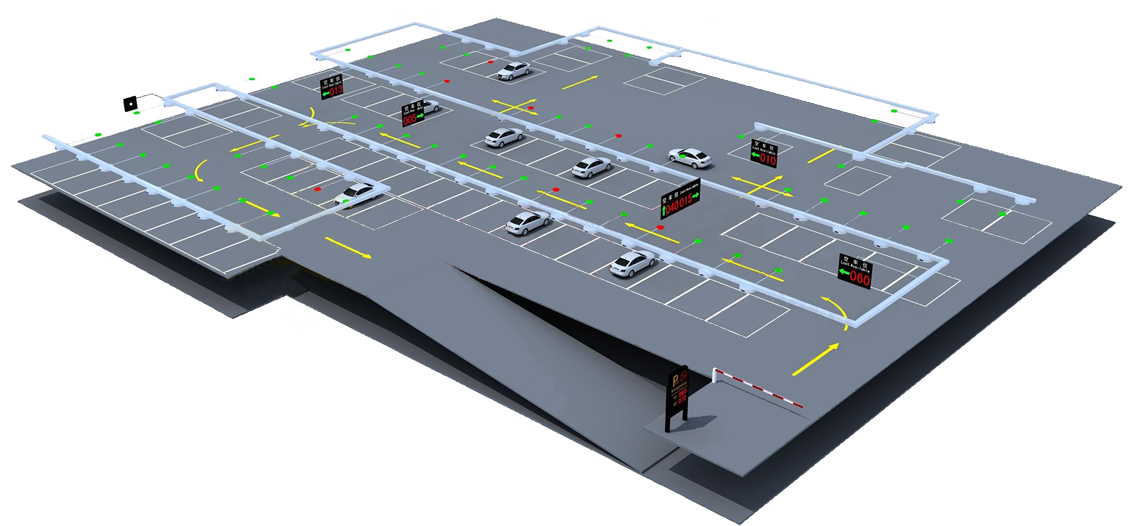 Vacancy control
Through the use of ultrasonic sensors or camcorders, it is possible to manage the flow of vehicles at the entrances and exits of the parking lot, as well as the available parking spaces, minimizing the formation of queues and increasing the sustainability Environmental protection by reducing CO2 emissions from vehicles.